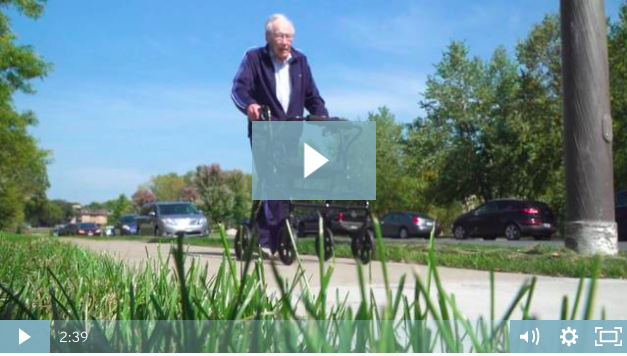 The oldest resident at The Commons on Marice is also one of the most active. LeRoy takes two laps around the senior living community in Eagan, Minnesota every single day.
If you saw him on his two mile jaunt, you'd never guess he just turned 104. In fact, LeRoy barely believes it himself. "I have to admit that I'm lucky," he says. "To be honest, I really do feel better now than I did ten years ago."
We caught up with the retired teacher after one of his recent walks and he regaled us with story after story, including the one about coaching a championship swim team — even though he couldn't swim.