Our diet can affect how we feel, our moods, and our daily routine. As we age and our appetites decrease, it's even more important to maintain proper nutrition for optimal health.
Patrick, Executive Chef at Chandler Place Senior Living, discusses the importance of nutrition for healthy aging.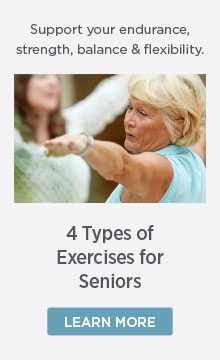 Our Food for Life™ program features whole-foods nutrition while minimizing unprocessed ingredients. We strive to give our residents the best dining experience possible. Rooted in a mind, body, spirit approach, Food for Life™ helps enable residents to achieve an optimum level of overall wellbeing. Each meal is thoughtfully plated to stimulate appetites with flavor, color, texture, and beauty.