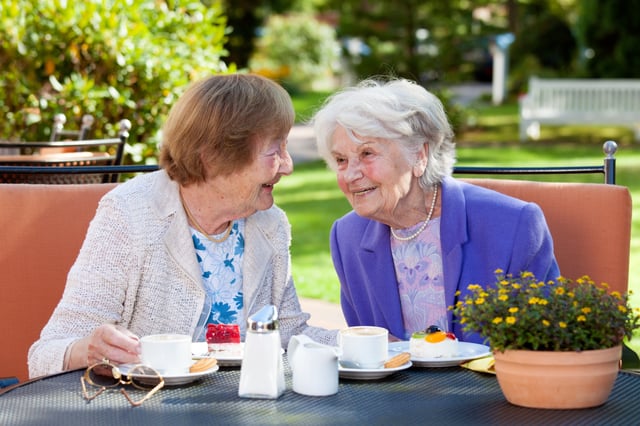 When considering a move to a senior living community, it's easy to focus on the obvious conveniences — no more worries about home maintenance, lawn care, laundry, or transportation. Still, the benefits of a senior living community go well beyond those daily needs. Many senior living communities also focus on the social, emotional, and spiritual needs of residents.
Social Connection
Whether it's a simple conversation, sharing a meal, an afternoon bridge game, or an outing to a local museum, staying connected socially is good for one's health. The American Society on Aging notes that social relationships can have a very positive impact on healthy aging. Senior living communities provide an abundance of life enriching social activities that promote overall well-being.
Body-Mind Activities
Many senior living communities have activities that keep both our bodies and minds active and in shape. Exercises like yoga and tai chi recognize the connection between the body and mind.
Spiritual Well-Being
More and more, senior living communities are recognizing the importance of supporting the spiritual wellbeing for their residents. This can be especially true as life circumstances change and seniors adjust to those changes. The most forward-thinking senior communities have developed programs to nurture spiritual wellbeing.
The Goodman Group is among the leaders in this field. In fact, our Director of Spirituality, Hutch Walch, recently shared about the importance of supporting spiritual wellbeing and how entire senior living communities can uphold that concept to provide a renewed purpose in life.