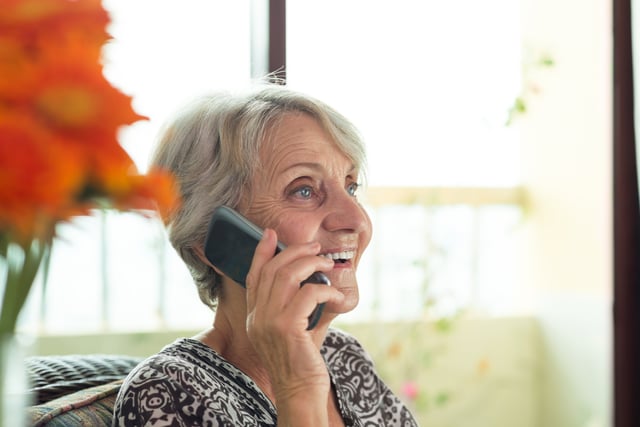 We've all heard the saying "It's a small world," but sometimes it can feel like a pretty big world when you live far away from a parent, family member, or beloved friend who may need some help with the tasks of daily living. Providing long-distance caregiving can be deeply rewarding and a great benefit to your loved one. The ways you can help, even if you live hundreds of miles apart, are nearly endless. Here are just a few:
Long-Distance Caregiving Tips
Arrange for in-home help, such as house cleaning, home repairs, or personal care.
Schedule transportation to the grocery store, doctor, or social events.
Arrange for delivery of food, medications, or other essentials.
Shop online for clothing, food, and other necessities.
Renew or cancel magazine or newspaper subscriptions.
Pay bills or transfer funds electronically.
Make phone calls on behalf of your loved one. This can be especially helpful if they have hearing loss.
Fill out forms, applications, and other paperwork, much of which can be done online or shared via email
Gather needed information about important subjects such as insurance benefits and claims, medications, or medical providers and procedures.
Research additional care resources if the need arises. This could include home health assistance, day care, or senior community living.
There may well be other ways you can help that are specific to your loved one's situation. The best way to find out is simply to ask. It could be something simple, like a weekly phone chat, that means the most to your loved one.
Family Matters
It's also a good idea to talk regularly with other family members and caregivers. That will help everyone coordinate the caregiving to best serve your loved one. You may even consider becoming the "communications director" for your extended family, keeping everyone informed and up-to-date on a regular basis.
There's really no limit to the ways you can help as a long distance caregiver. For more information, ideas, and ways you can help, the Long-Distance Caregiving Guide from the NIH is a great resource.
And last, but definitely not least, visit when you can. Not only will you be able to help out with tasks that can only be done in person — like driving to a doctor's appointment or going on a shopping trip — but just being together again could be the biggest gift to your loved one. And yourself.