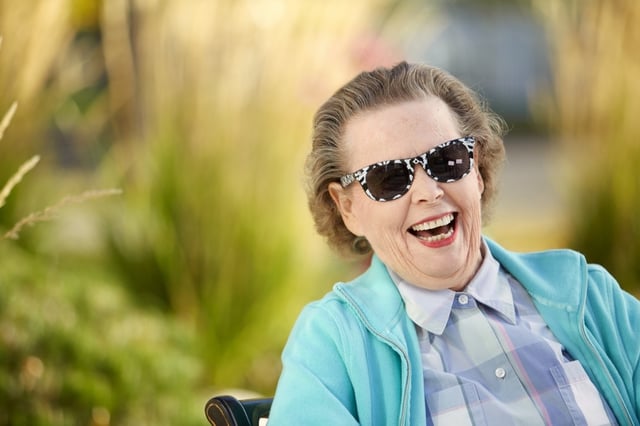 From a young age, we learn about the value of accomplishing tasks independently. February is National Senior Independence Month - the perfect time to celebrate the way you live life. Here are some ideas on how to maintain independence as we age.
Safety First
A key to maintaining independent living at any age is by taking steps to ensure one's safety. For seniors in particular, it's a matter of becoming more aware of potential hazards that may not have been a problem before. It may be necessary to install sturdy handrails in stairways as well as grab bars in the bathroom, and making sure walkways — indoors and out — are clear of clutter or ice and snow. Some other things to consider are:
Storing kitchen dishes and food on lower shelves to avoid over-reaching or using a step stool to reach them.

Adding lighting to hallways, installing night lights, and using remote-controlled lighting for safer movement at night.

Using slip-free backing for rugs, especially in the kitchen and bathroom.

Installing slip-free shower and tub mats.

If needed, keeping assistive tools like canes and walkers readily available.
Functional Fitness
Exercise of almost any sort and intensity helps to maintain fitness. Functional fitness, in particular, targets building and maintaining strength, flexibility, endurance, and balance. All of these are important to help guard against falls and increase the ease of completing daily tasks.
If increasing fitness is a goal, it's easy to get started with simple walking. But there are lots of other options, including:
Joining classes specially designed for seniors at a local gym or community center.

Exercising with a friend or group of friends. Consider joining a walking club.

Investing in a few personal training sessions to engage in workouts customized for your personal needs.
For more information on exercises for seniors, safety tips, and ideas for specific activities, visit the National Institutes of Health (NIH) website.
Social Engagement
Maintaining independence as we age isn't just about physical strength or our physical surroundings. It's also about our emotional and spiritual well-being. Studies have shown that having social connections can be just as effective as physical exercise in improving your mood, instilling a sense of life purpose, and contributing to a longer lifespan.