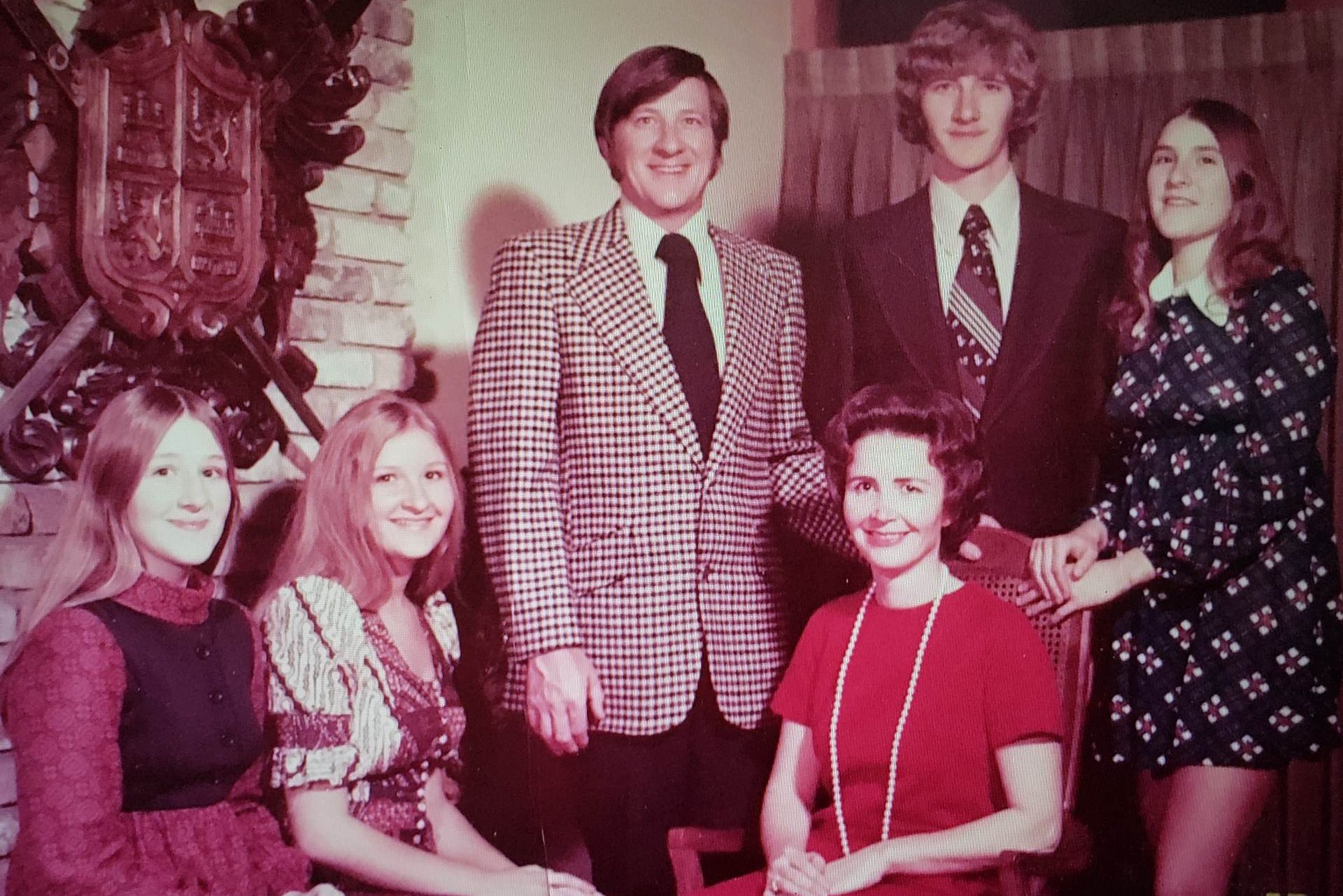 Barbara remembers her mother washing the kids' hair the night before morning church services. "We all had long hair," she says of herself and her siblings. Laying their heads down in warm, clean beds; closing one day by preparing for the next, their parents' love bridging the two.
Hand-sewn Easter dresses, family trips, college – she remembers an upbringing colored by love and support.
For Barbara, now 62, these are sweet and simple memories that she comes to appreciate more each time she thinks about it. Childhood experiences have a way of seeming more poignant with the passing of time, and in Barbara's case, those memories are given meaning when she considers what her mother had to face to provide them.
Caring for a young family after heartbreak
Jeannine, Barbara's 89-year-old mother, is a resident at Old Main Village, a community managed by The Goodman Group, located in Mankato, Minnesota. Born amid the Great Depression, Jeannine grew up in an unforgiving time. With limited financial resources and a strict father, Jeannine's can-do spirit was the foundation for her incurable optimism.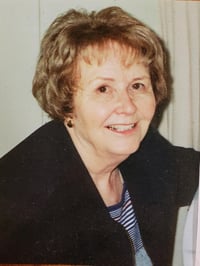 She was a humble, hardworking student leader and respected in her community of Fergus Falls, MN, winning a prestigious Veteran of Foreign Wars (VFW) Award in high school. This honor recognized one boy and girl who displayed outstanding leadership and scholastic success. Jeannine was the female recipient of this award in her class of 40 young women.
"They say I'm a determined woman," Jeannine demurs. "I say I got it from my mother."
When she met her husband, Roger, and started her own family in the 1950s, she drew upon her many life challenges and pulled the best parts of her upbringing when raising her four children.
"She had a lot of hardships from a young age," Barbara says. "We were aware of it, but it never consumed her... She was, in a sense, untainted by her childhood experience. I always felt like that probably made her the mother that she was. She tried to make life better for us."
Their young family followed Roger's career opportunities to Mountain Lake, MN where he worked as a pharmacist. But during a business expansion project, heartache found Jeannine and her children as Roger suffered a heart attack and passed away in 1978 at just 49 years old. Jeannine, then 47, picked up the pieces the best she could.
"When you're in the midst of it all, you're just accepting it," Jeannine recalls of the years after Roger's death. With four young adult children, Jeannine called upon an inner strength and forged ahead. Barbara remembers how difficult it was for her mother who missed her beloved husband terribly. "My dad filled a huge void in her life."
Passing positive traits to the next generation
Time has a way of providing perspective on life, and yet the years after Roger's death were a blur for Jeannine. That happens sometimes during self-preservation.
"If you can set a good example for your children, that goes a long way," Barbara insists. She feels like her mother passed on some of the most important characteristics of successful parenting and life in general.
"She taught me to be open and prepared for whatever comes" – a mindset Barbara used in raising her own children and grandchildren (one of whom is named after Jeannine's late husband).
As families pay tribute to mothers this Mother's Day, Jeannine credits her sense of determination to her mother, which is a priceless trait that she has, in turn, passed on to her four children. Barbara is also quick to share that her mother's most important life lesson went even beyond a sense of determination.
"She taught us to love, and to appreciate life as it comes your way," Barbara reflects. "I had a good teacher in how she viewed life."