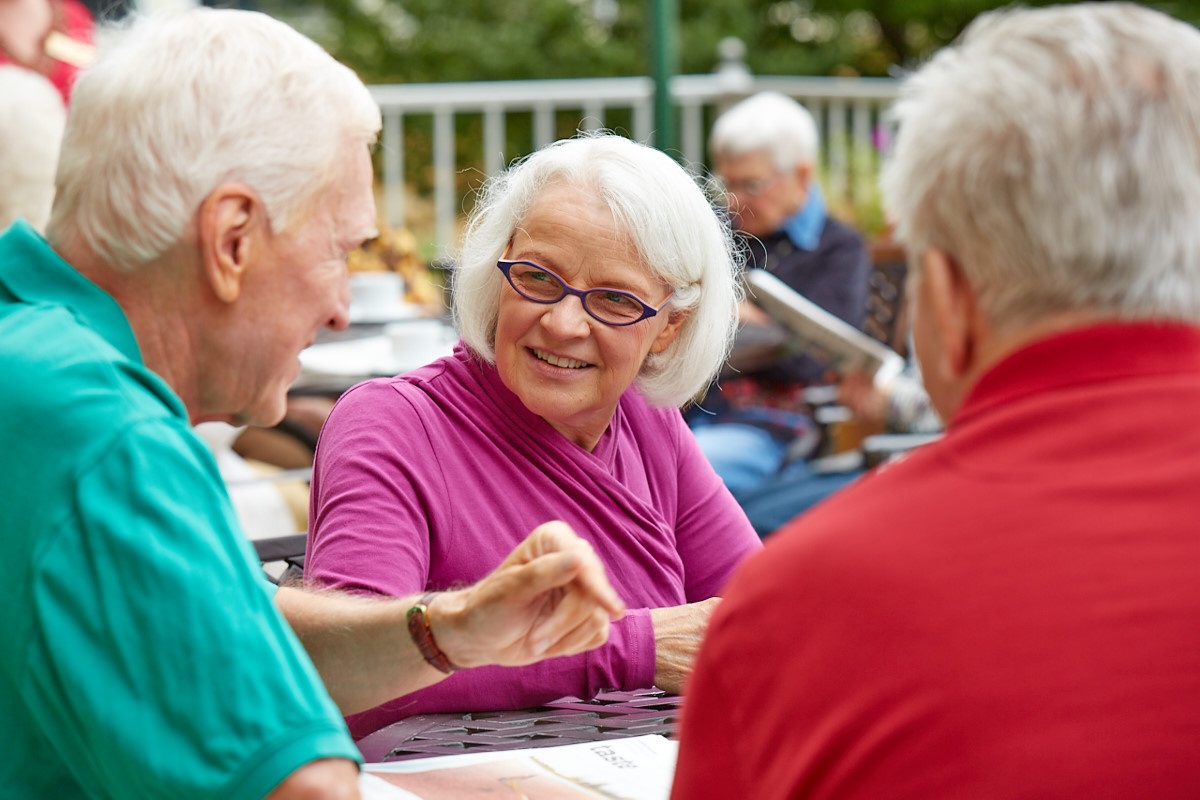 Independent living communities are a great option for your aging loved ones who no longer want the responsibilities of maintaining a home. These communities offer older adults the opportunity to focus on the things in life they truly enjoy without the concern of day-to-day tasks.
When starting the search, you'll want to visit a number of communities in you and your loved ones selected area. You can readily find communities by searching the Internet for "senior living" and the ZIP code where you'd like to live or search by state on The Goodman Group's website.
Questions to Ask
What is the pricing structure?

There can be some complex answers to this question. Before you even get started, you'll want to decide if buying or renting is the best option for you. Once you decide that, you'll know better how to assess the pricing structures at different communities. Some require a "buy-in" fee up front whether you're buying or renting. Some will rent month-to-month, others require a lease. You'll want to check out any re-sale conditions should you decide to move. Whether you're renting or buying, is there an association fee? Like condos and townhomes, that can be the way some of the utility and maintenance services are covered.

Does the community offer all or most of the services and amenities that are most important to you?

If you need more assistance in the future, how will the community be able to support that? It pays to be a little picky here. Ask if these services are offered a la carte or in packages. After all, you're making a long-term decision and you want it to be the right decision. Today, there are so many options to choose from, you should be able to find the perfect community for you.

What is included and what's extra?

After you understand the basic pricing structure, finding out what is included in that pricing and what is additional may... may be the most important question to ask. You'll want to make sure that the services you need and want are available and what costs are associated with them.

What are the community's transportation options?

Many communities offer a van to help transport it's residents around town. It is important to learn about the flexibility of the transportation available to understand if it is compatible with your lifestyle. Or if you are still driving, can you bring your own car? If so, is there a garage available and what is the cost?

Does the community allow pets?

Are there any restrictions? For example, some communities have a weight limit on the size of a pet, usually dogs. There may also be a limit on the number of pets a resident may have. If you are bringing a pet, is there a nearby veterinarian? (Some very pet-friendly communities even have on-site vets!)

What, if any, are the restrictions on visitors?

Is there a limit on the number of guests you can have visit you, especially overnight or for days at a time? Some communities have limits. This can be an especially important question if you have a large, extended family. If you're gone on vacation or for part of the year, can you sublet or let family members live in your home while you're gone?

Does the community offer "aging in place?"

Many senior living communities are located within larger campuses that offer assisted living, memory care, and skilled nursing care. Older adults who are looking into independent living communities may be living independently today, however, circumstances can change in the future. A community that offers higher levels of care can meet a variety of care needs so that individuals are able to remain at the community and still receive the additional services without having to move from your home. It's good to know what your options are.