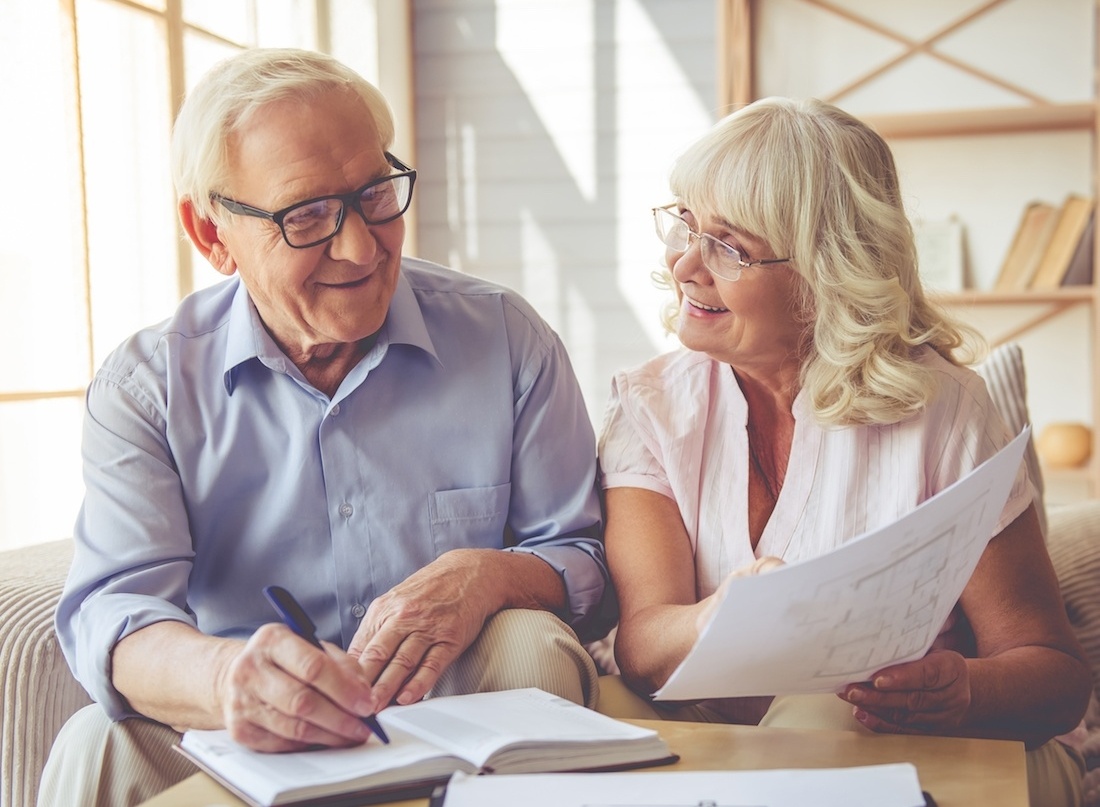 If you're considering senior living for yourself or a loved one, it's important to understand what residency agreements are, how they work, and how they can influence your decision.
Here are the basics that you'll find with most agreements. Keep in mind that the specifics can and will vary from community to community. Be sure that you are fully informed of all the details before signing on the dotted line. When faced with this important step, many older adults consult their attorney to make sure they understand and agree with all the agreement provisions.
Residence and Term
This section will specify the room, apartment, condo, or townhome that you or your loved one will occupy (and for how long). It will also specify which common areas may be used by the resident and any restrictions on their use.
Purchase or Rental Costs
Here you'll find the terms and costs of renting or purchasing your residence. This section should also contain any up-front entrance fee or damage deposit fees that may be required. It should also specify any ongoing association fees.
If you're renting, this area should include which utilities are included in your rent and any that are not included, as well as if you're renting month-to-month or are committing to a lease of a specified duration.
Qualifications
This section will list any qualifications for residency, such as an age minimum or the number of residence occupants.
If you're looking at assisted living or memory care living options, the qualifications can get very specific about the physical and mental health of the prospective resident(s). Be sure you understand all of them before making a final decision.
Home and Grounds Maintenance
This lists what maintenance responsibilities the resident is responsible for (if any) and what is provided by the community. This section should also list any rules or restrictions that apply to decorating or making improvements to your home. That can include non-structural as well as structural improvements, and any restrictions or limitations on landscaping and grounds keeping.
Services Provided/Pricing Structure
This is where you may find a great deal of variety from community to community. It will also differ significantly based on the level of care you require.
Independent living communities, for example, may include some light housekeeping or laundry services as part of its base fees with other services available on an à la carte basis. By comparison, assisted living communities usually build into the monthly fees the specific services that a resident needs with add-on options available.
Meal Plan
Options for meals may be included with the services provided or specified in a separate section. Communities usually have a wide range of options from no meals included to three meals per day. Some communities may build in one meal per day in their base fees, while others may bill based on à la carte basis.
Some communities are better able to meet requirements for specialty diets, like kosher and diabetic, and others less so. Be sure to explore all your options and ask questions if you or your loved one have dietary requests.
Restrictions
This section will list any other rules or regulations that residents are expected to follow. It can include restrictions on visiting hours, the number of overnight visitors, subletting or letting others stay in your home, cars and other vehicles, pets, and so on.
Exit Plan
This covers what will happen if you need to move, sell, or otherwise "break" the original
agreement. This section can get pretty heavy with legalities, so it may be to your advantage to have your lawyer review it before signing.
If you are in a community that features aging in place (sometimes called continuation of care), this, or a separate section, will specify details about how transitions to higher levels of care will occur under the agreement.
For more information about the types of senior living communities and which may be right for you or your loved one, click here.