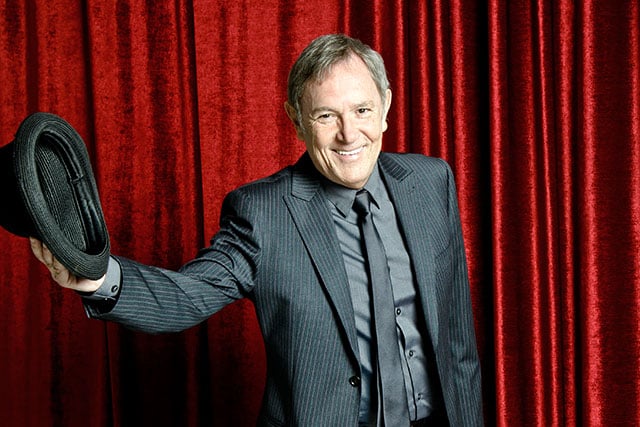 Back in the day, there was nothing better than gathering the family around the radio for a prime-time show. Before television took over, radio dramas and variety shows were a special source of family entertainment. Actors' voices and sound effects filled the airwaves while imagination filled in the blanks, creating the so-called "theater of the mind."
That's the nostalgic era that's being re-created by a group of 15 residents who call themselves The Timber Pines Players Group. This resident-led group of men and women who live at The Residence at Timber Pines, a senior living community in Spring Hill, Florida, all have a special fondness for the radio shows of yore.
Bringing Back the Entertainment of Radio Shows
At first, the group consisted of four men who began putting on skits without an audience for their own entertainment. One day, someone recommended that they perform the skits for others, and the group took off.
It continues to grow in popularity, with more and more shows performed live. "The shows are
packed," says Jordan, life enrichment director. Now, the group practices twice per week and tries to perform once per month. They even create their own commercials. "It's hysterical," she says. The group has also begun traveling to other communities in the area that are managed by The Goodman Group.
Each member of the group brings their own personality to the performance and participates in a way that showcases their individual talents. For example, one resident doesn't have a speaking role but is responsible for all of the sound effects.
And the performances are enjoyable for all residents. "We encourage residents who may have poor eyesight to attend the shows because the performers aren't acting everything out," says Jordan. "It is supposed to be like a radio show where you can close your eyes and picture the scene happening."
Performing a Radio Skit with a Holiday Twist
This holiday season, The Timber Pines Players Group will perform a radio show inspired by "The Bickerson's Christmas Eve," a late 1940's radio show full of stories, jokes, and adventures. The group has also partnered with a bell choir and choral group, both of which also include residents. "It's an amazing way to get the residents involved and put everyone in the holiday spirit."
Lifting Residents' Spirits Through Comedy
Jordan and other staff members are noticing positive effects for those that participate in the shows. One resident, in particular, has cancer and is currently going through chemo.
"When I first started, he was very hard to make happy," she says. "Once he got involved in a show where he could give back and have purpose, his personality did a 180. You could tell he had something better to live for than chemotherapy every day. He got more involved with other residents and became more social and engaging. He got his life back, and now, he is involved in so many other programs. He even does archery. And he has started to trust the team even more."