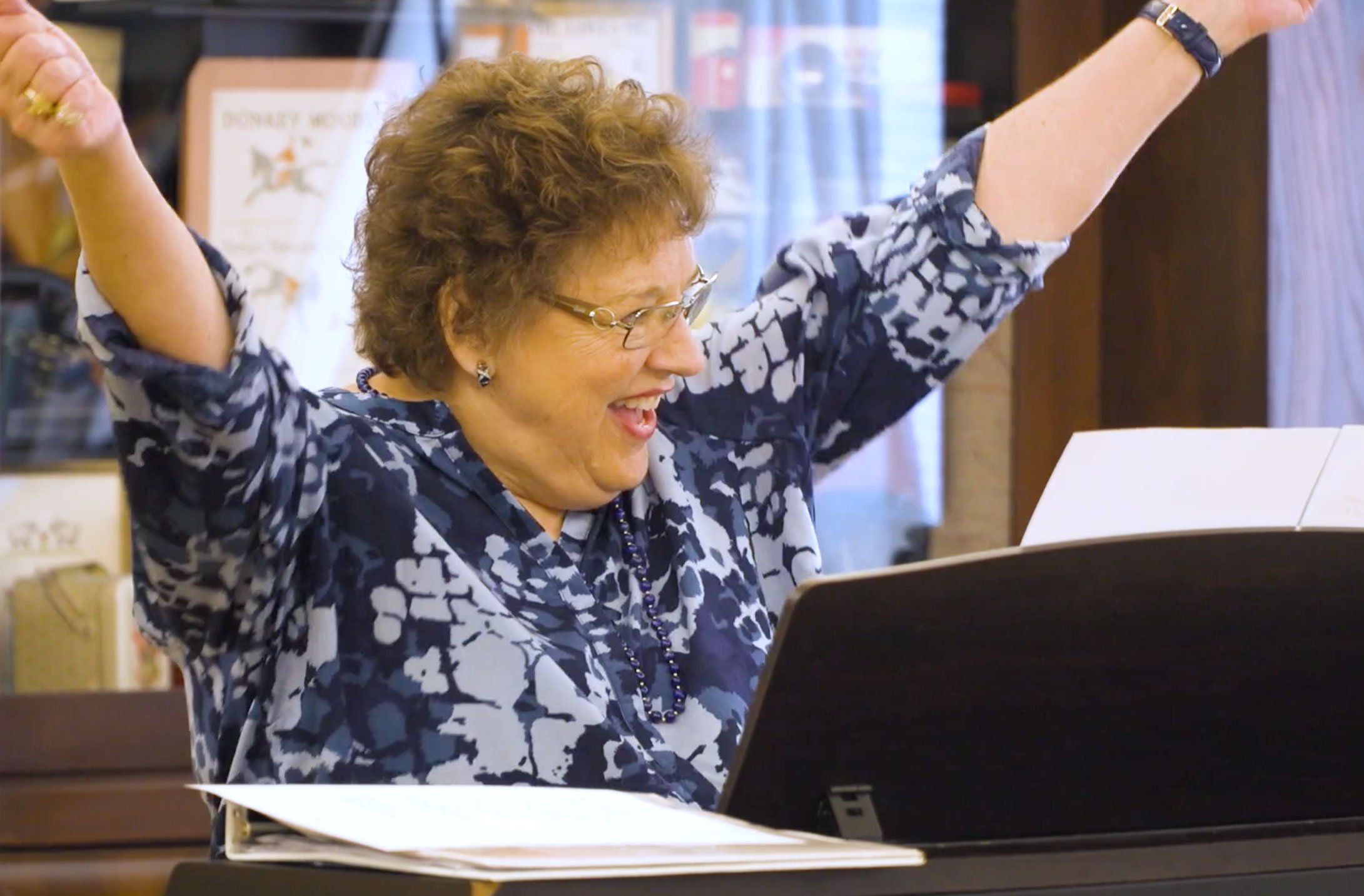 Preserving our independence is important to all of us, especially as we age. Some older adults become concerned that the move to a senior living community means forgoing the freedom they currently have in their life. Fortunately, a senior living community doesn't signal a loss of independence, but provides assistance when needed so your loved ones can focus on the things they enjoy while providing peace of mind for their family.
"Moving into senior living, you have people around you that have gone through similar experiences as you," says Robin, Executive Director at Royal Palms, an active senior living community in Largo, Florida. "It's all about lifestyle. Making the move makes things easier for you."
Meet Sylvia: An Independent Resident
Sylvia, a resident at The Commons on Marice, a senior living community in Eagan, Minnesota, moved into her apartment at the age of 75. After her husband died, she no longer wanted to manage the upkeep of her home and liked the idea of moving into place that offered all the amenities and services she would need to age in place.
"I'm active. I am usually going 90 miles an hour most of the time doing different things and going different places," says Sylvia about her busy schedule. "But at the end of the day, I come back home and it's become like family."
Sylvia lives in an independent living apartment, and is relieved that she won't have another move in her future. "As I get older, should I become ill, assisted living will come to my apartment. The thought of not having to move again is great," says Sylvia.
You Can Still Get Around Town
People often misconstrue that once someone moves into senior living, they must give up driving privileges, which isn't the case. If your loved one can still safely drive themselves around town, they may continue to do so. Sylvia is still driving and finds parking in a garage especially convenient for the seasonal changes in her Minnesota town.
For those who have given up driving, transportation is usually provided by the community. "There is a van that takes you from place to place," says Sylvia. "You can go to the doctor or shopping, you just sign up. All of my friends here use the van service, it's the next step in life and you've got to go with it."
A Booked Social Schedule
While Sylvia has continued her active life outside of the community, she does participate in a handful of activities offered at her community. "All kinds of things are planned all day long," says Sylvia. "I'd be exhausted if I did everything. Nobody's ever bored here."
Exercise and balance classes are common offering at senior living communities. For example, Royal Palms has a health spa complete with an indoor pool, gym, and boxing ring. Optional classes include Tai Chi, yoga, boxing, and swimming class to name just a few. After their class, your loved one can even get a chair massage.
"Activities start early in the morning and you can choose from a multitude of things to do," says Sylvia.
"In a senior living community, you also have socializing and gatherings," Robin says. Regal Palms residents enjoy guest singers, bands, and other entertainment, Monday through Friday, all year-round. Special trips to the theater, baseball games, beach, park for picnics, and local events allow residents to get out and enjoy amenities in their area. At Royal Palms, the residents have even started their own shuffleboard and billiards groups. There are other active clubs among residents such as book club and veterans club.
Senior living does not take away one's independence. Instead, it creates an environment where residents can spend time doing what they love most – while the staff takes care of the necessities.