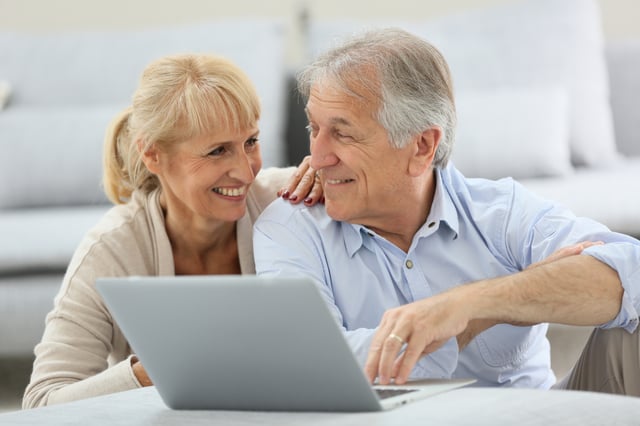 If you've started investigating senior living options for yourself or a loved one, you've probably realized that there's a lot of information to sort through. Likewise, there are many places to get that information and it can be overwhelming knowing where to look. To help you get started, we've chosen a few recommendations for helpful websites to visit. Here are some of The Goodman Group's top picks for senior living resources.
National Institutes of Health
The National Institutes of Health (NIH) devotes an entire website to senior health. It's chock full of information on topics like exercise, diet, and health care options. You'll also find a comprehensive list of medical conditions you may need more information about. You can browse their alphabetical listing of topics or search for something on your own. It has reliable, current information for almost any question you may be researching. Don't miss the videos section for some brief but informative presentations.
Next Avenue
Next Avenue is a great journalism service for America's aging population. Content is published daily that focuses on topics like health and wellbeing, or money and security and other issues that are vitally important as we age. Sign up for free weekly e-newsletters to stay up-to-date on the latest senior-related news and content.
Where You Live Matters
Sponsored by the American Seniors Housing Association (ASHA), Where You Live Matters specializes in resources to help you find the right senior housing option for you or a loved one. It goes beyond the basics and includes information on preparing and managing finances, how to work together as a family to make the best decisions, and other long-term planning ideas and options. It also features a glossary of terms you're likely to run across in your research.
AARP
Founded on the mission to "enhance the quality of life for all as they age," AARP is a membership-based group providing information, advocacy, and service to members. Covering a wide variety of topics that help you live longer and age better, this site is a one-stop shop. We particularly like their LifeMap Tool, a part of their Life Reimagined campaigns, that helps you set meaningful goals and maintain a strong sense of purpose. Also, be sure to check out their Bulletin that features articles on health, money, family, and more!
Alzheimer's Association
There is a huge community of support and wealth of information available on the Alzheimer's Association website. Find local chapters across the country whose mission is to fund research that will ultimately find a cure for the disease. This site also offers tips to help you care for your loved one living with dementia and a research center to help you stay updated with recent advancements.
National Parkinson's Foundation
This organization focuses on providing research and tools to make life better for those living with Parkinson's. Not only does this site cover basic information on the disease and treatment of it, but also helps you find resources in your community and stay updated on the latest research.
Hartford Institute for Geriatric Nursing
Since 1996, the Hartford Institute for Geriatric Nursing has focused on quality of healthcare and life for older adults. Although this resource is typically used by nurses and nursing students, there is much to learn regarding care of older adults and geriatric research from this site.
The Goodman Group
The Goodman Group is an innovator in senior living and health care and manages
communities in eight states that offer innovative programs and services. The Goodman Group provides resources and information to help you and your family navigate the changes that come as loved ones age. We address topics such as how to prevent falls, exercises for seniors, cooking tips, and even the benefits of animal assisted therapy. The resources section of our website and our blog are great places to frequent as we're always adding new resources. Be sure to sign up here to get an email notice when we post new articles.