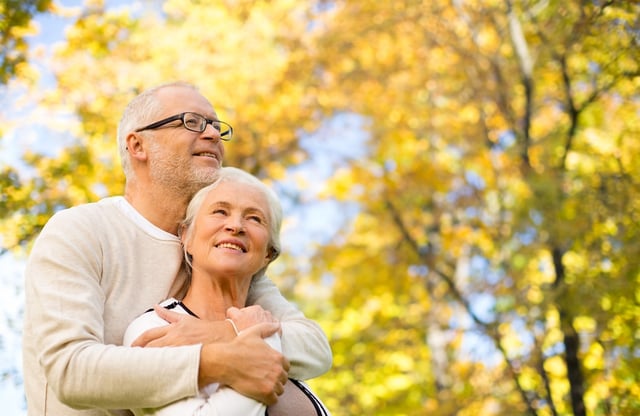 The definition of spirituality can be expansive. At Goodman Group managed properties, we recognize the various ways individuals express faith and spirituality, and encourage residents to explore past and new experiences. We talked with Hutch, National Director of Spirituality, and our Spiritual Directors more about this the Soaring™ program.
"Spirituality is literally how we express our spirits - our engagement in and with life. Some people express their spirituality through religion, some through nature, or art, or music. Your spirituality is how you express all of these things."
That individual expression is fundamental to the importance and power of spirituality in each person's life.
Spirituality is Key to Living a Purposeful Life
There is overwhelming evidence of positive health outcomes linked to spiritual participation.A study sponsored by the National Council on Aging found that 67% of seniors believe spirituality contributes to a meaningful life. Hutch agrees:
"The goal of addressing seniors' spiritual needs is to provide an opportunity for them to deal with old conflicts. That frees them to become more engaged with life, to enjoy the remainder of their life. We ask residents, 'Do you have a reason for living?'"
Hutch says he sees it time and time again. We've seen residents' sense of life purpose blossom when meeting them where they are on their spiritual journey.
An Inspiring Story
"Just recently we sat down with a resident, and in less than an hour, she was talking about things that she hadn't talked about in 60 years. She hadn't forgiven some family members for past hurts. She'd bottled that up and wasn't feeling as engaged in life as she used to be," Hutch told us. He went on to explain the importance of that conversation:
"Just for her to be able to open up and talk about these things made a huge difference. She's already feeling that she wants to express herself more through activities, through connecting more with her kids."
Hutch and his staff work with seniors every day. Their deep understanding of seniors' spiritual needs have led them to develop unique programs.