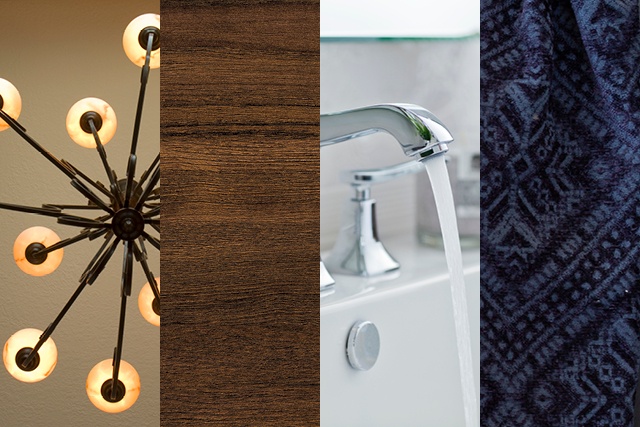 Much like single family homes, movie theaters, and malls, senior living apartments are getting upgrades as technology advances and design tastes change. From additional bedrooms and bathrooms to high-end finishes, senior apartments look nothing like they did 20 years ago. Here's a look at the evolution of senior apartments and some of the great new features that are now available.
Apartments are Bigger
Over the years, the size of apartments has grown — both in square footage and the number of bedrooms. About 20 years ago, most senior apartments were either studio or one-bedroom units. Today, as more baby boomers age and downsize, there are more one-bedroom with den or two-bedroom apartments.
As the number of bedrooms increases, so does the number of bathrooms. "We consistently provide two bathrooms — one for each bedroom with the master bathroom en-suite," says Burt, director of architecture at JBG Design & Development, an affiliate of The Goodman Group
Open-Concept Design is Popular
Senior living spaces are also following suit with the open-concept design trend. Kitchens are now open to the living space, for example. The elimination or reduction of walls can actually be a benefit to seniors. The open spaces are easier to move around in and present fewer hazards. That's especially important for seniors who use mobility devices like canes, walkers, and wheelchairs.
Closet and Storage Space is Important
Walk-in closets are also more common today. They replace reach-in closets, which could be more difficult to access for seniors. Plus, large closets offer more storage space than in the past — an increasingly desired feature for any dwelling. Cabinets and closets often come with enhanced lighting, as well.
Amenities are a Huge Perk
More than ever before, apartments of all kinds, including senior apartments, are offering a more amenity-rich community. "Back a number of years ago, apartments had limited amenities," Burt says. "Seniors were less concerned, for example, with having a washer and drying in their unit." In addition to in-unit washer and dryer, seniors often want a fitness center, swimming pool, salon and barbershop, on-site convenience stores and banks. And many new communities are including these in their designs.
Seniors Prefer High-Quality Finishes
Seniors, especially baby boomers, also want higher-quality finishes. "Today's seniors are more likely to want wood cabinetry or natural-stone countertops, rather than laminate," he says.
There's also a greater demand for add-ons like balconies, esthetic views, and landscaped walking paths. "I think expectations have continued to rise," he says. "We learn what seniors want and try to incorporate that into our designs while being as timeless as we can."
Wi-Fi is the New Norm
There's still a great need for built-in phone connections — both private and, in some cases, internal systems that connect residents directly to community resources like nurses and aides. But today, internet connectivity is pretty much a requirement and Goodman Group managed communities offer complimentary Wi-Fi in common areas.
In general, senior apartments today are keeping up with the same trends that we're seeing in new-home construction. And more than ever, seniors have more input in what they want and need as they age.