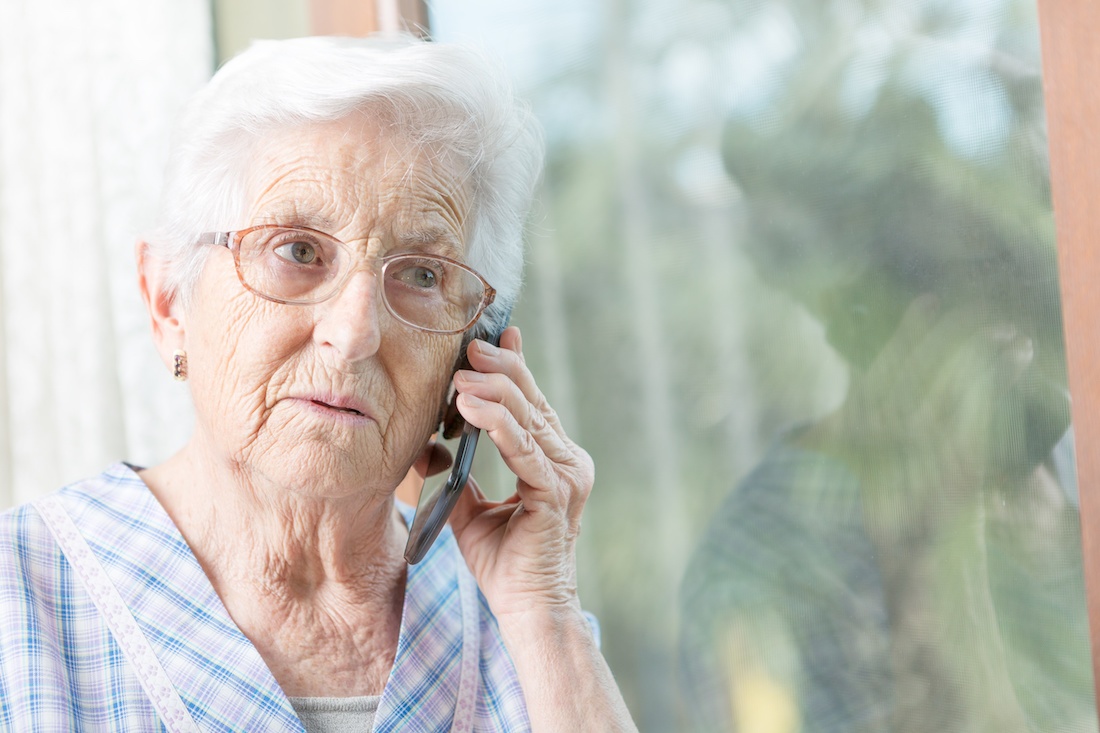 Being aware of and protecting ourselves against fraud is a fact of life. Sadly, older adults are targeted more often. It's assumed, not always accurately, by many scam artists that older adults are more vulnerable. They rely on gullibility, loneliness, and a lack of tech savvy to target older adults. However, you can help your loved ones become aware of common scam tactics and how to protect against them. Here's how.
Talk About Finances
Know what bills your loved one pays, when, and how often. Create a spreadsheet of any accounts, usernames, and passwords they use for online transactions. Encourage your loved one to always consult with you before taking action one anything financial that is out of the ordinary.
Keep Important Information Secure
Help your loved one by reminding them not to share financial, banking, personal, social security, or Medicare information with anyone they don't already know and trust. That goes for phone calls and emails. A good rule of thumb is never to give out that information without first checking with a family member or trusted advisor.
Recognize Phone Fraud and the Grandparent Scam
A lot of fraud aimed at seniors comes over the phone and it often uses fear tactics. According the the Federal Trade Commission, in 2015 alone, they received 353,770 imposter-related
complaints. A popular one is the IRS phone scam. Someone calls and says you owe the IRS money and they'll sue you if you don't pay it immediately. Don't believe it! The IRS will not call people if there's an issue, they'll mail first. Credit card or financial information should also never be given out over the phone to anyone you don't know. The best defense is to hang up immediately. You can also report a call like this to the IRS at 1-800-366-4484.
Another popular scam is referred to as the grandparent scam. Scammers target older adults pretending to be their grandkids in danger or trouble. They tend to know a lot of information about the family, from the names of of grandchildren and where they live to personal family information. The scammers do their research scouting out social media platforms for this intelligence. If your loved one gets a call with a similar situation, followed by an immediate request for cash, advise them to say that they will have to consult a family member first, and hang up. Verify if there is an emergency, and act accordingly.
Some telemarketers can also really put on the pressure. Put yourself and your loved one on the national "Do Not Call" registry. Just call 1-888-382-1222 or go online at donotcall.gov. You should see a reduction in calls in a few weeks.
Know the Signs of Email Fraud
A similar tactic using email is called phishing. An email arrives that often looks official and asks for sensitive information like a credit card number or social security number. Or it may encourage the reader to click a link or open an attachment. If you don't know who sent the email, don't trust it. Recommend that your loved one not open anything that looks questionable and wait until you can take a look to see if it's safe.
Be Cautious of Unknown Visitors
One type of scam is to go door-to-door offering to do work or provide services. Usually, they want payment up-front but may never get around to doing the work. If your loved one needs household help, use a reputable service like HomeAdvisor or Angie's List.