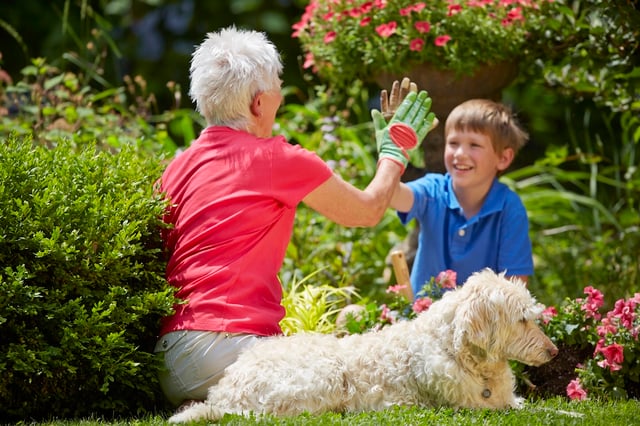 Spring is the perfect time to shed our warmer clothing and get outside! There is nothing like the beginning of a new season. It's also the perfect opportunity to spend time with your loved ones. One of the greatest benefits of springtime activities comes from the opportunity to get out in the sunshine, which can help improve cognitive function and increase happiness, according to the National Institutes of Health. So here are seven ideas for getting out and about with the loved ones in your life!
Take a Walk in the Park
Walking is great exercise, no matter where you do it. Spring is a perfect time to explore local parks and nature preserves. Most will have well-maintained walking paths and many are wheelchair accessible.
Visit Your Local Farmer's Market
Spring is the time to start buying fresh, locally-produced fruits and vegetables for a healthy table. It's also another opportunity to get a little exercise as you stroll through the stalls.
Visit a Museum
Museums often have special springtime activities and exhibits. Now may be the time to re-acquaint yourself with the museums available in your area. Not sure what those are? Check out MuseumsUSA for lists by state and museum type.
Share an Outdoor Lunch
One of the great treats of spring is the availability of "al fresco" dining — dining outdoors. Good company, great food, people (and pets) watching all combine for a delightful midday treat. Search "outdoor dining" and your zip code for restaurants near you.
Pack a Picnic Lunch
An old fashioned picnic is another way to get outdoors, enjoy the sunshine, good company, and delicious food. Been awhile since you've packed a picnic lunch? No worries. This article will get you started in a jiffy.
Find an Outdoor Concert
Whether you enjoy classical, jazz, country, or rock, outdoor concerts make their debut in the springtime. Many are sponsored by local groups and may below cost or even free. Search "outdoor concerts" and your zip code for the spring lineup in your area.
Plant a Garden
Gardening is a wonderful activity to share with a loved one. It doesn't have be to be a huge production. It can be as simple as planting a small herb garden or planting spring flowers in pots to display on window sills, porch, or deck.

Whatever activities you choose, The Goodman Group wishes you a healthy, joyful spring!