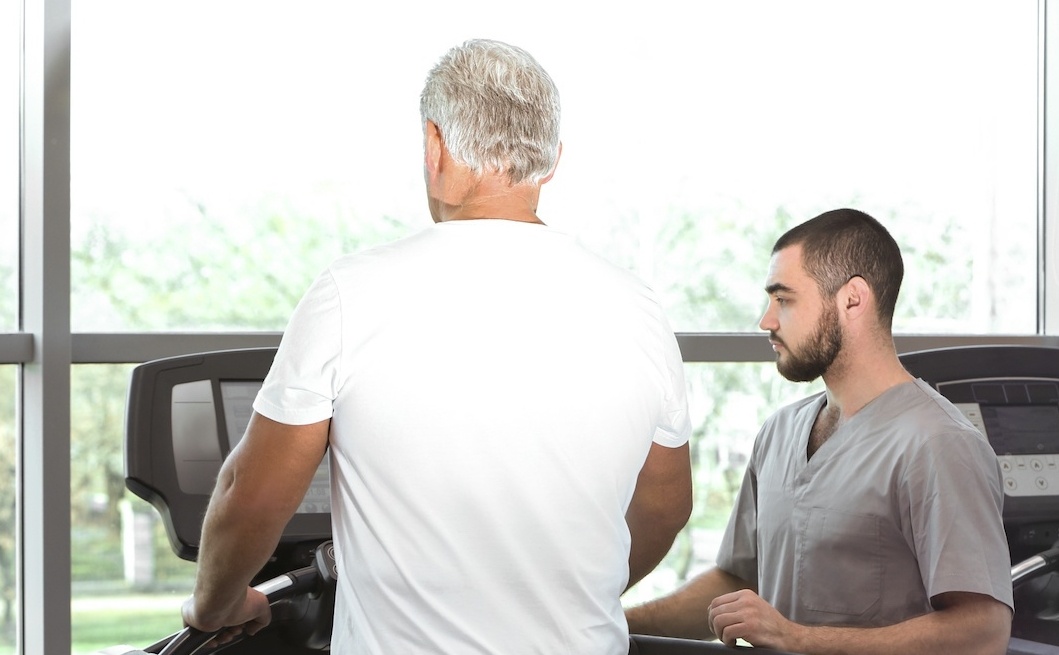 Anti-gravity treadmills are changing the way clinics, rehabilitation and wellness centers are providing therapy to people with mobility issues, especially seniors.
Lorna, a physical therapist at Westchester Gardens, says her patients feel secure and are able to walk longer without fear of falling. "It assists them in getting a good cardio workout that they would be unable to achieve walking with a rolling walker due to pain and shortness of breath," she says.
Why Use an Anti-Gravity Treadmill?
Anti-gravity treadmills, like AlterG, help seniors safely improve mobility and increase their independence during day-to-day activities while also improving overall wellness. They are
clinically proven to reduce pain and impact on joints. Even people with orthopedic, neurologic or other medical conditions can use the machine.
The anti-gravity treadmills precise unweighting allows users to walk or run while supporting anywhere between 20 and 100 percent of their body weight.
Anti-Gravity Treadmills can be used for:
Building confidence in seniors to take more steps, walk longer and faster

Improving mobility and strength in a fall-safe environment

Physical therapy following an injury or surgery on a lower extremity such as hip, knee, ankle or foot

Rehabilitation after total joint replacement

Reducing discomfort and risk of injury

Weight control and reduction

Prevent bone loss, encourage bone mineralization
Hughbert, a resident at Westchester Gardens, a health and rehabilitation center in Clearwater, Florida, said the anti-gravity treadmill taught him how to walk again.
"It is a wonderful, wonderful machine and I would highly recommend it for learning to walk again or to walk after an injury," he says.
Video Monitoring Provides Instant Feedback
By using video and gait analytics – the study of human motion – you can identify asymmetry and movement deficiencies. This will allow you to tell the treadmill the specific body weight support needed to enable pain-free, normalized movement.
Cara, a physical therapist with The Goodman Group, values the feedback offered by the camera. "The patient can see their heel strike and stride length and adjust it by watching the monitor," she says.
The technology, known as Stride Smart, will measure weight-bearing symmetry, cadence, step length symmetry and stance time symmetry.
"Several of our skilled patients want to continue the progress they have made with the AlterG and have returned as outpatients," says physical therapist Tamara. "The main goal for the majority of our physical therapy patients is to walk. The Alter G has enabled us to assist our patients in meeting this goal in a timely, safe way."
Watch how one senior benefits from the AlterG Anti-Gravity Treadmill here.