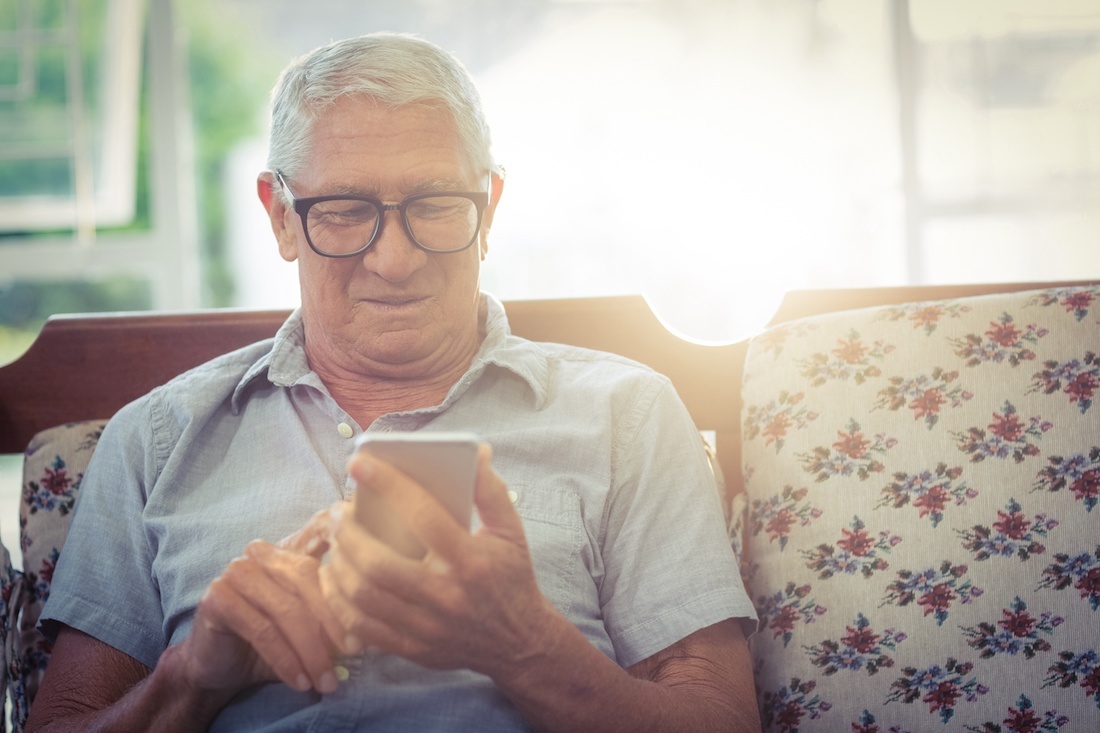 Maintaining a sense of independence is significant for aging seniors. They want to drive themselves to doctor's appointments, church, the bank or grocery store. They often want to stay in the comfort of their own home, but challenges such as falling and forgetting to take medication can make that more difficult. So, what are some ways to help mom and dad stay home longer while ensuring their safety?
Joan Sokol, Executive Director of Able Palms Home and Health Care, believes an early detection step could include having a nurse come to the home and evaluate the situation. "A lot of times, people can stay in place with additional home care service or additional community resources," she says.
Here are some technologies you can use to help your loved ones stay at home longer.
Perform Activities of Daily Living
Maintaining the ability to perform the tasks that we often take for granted like dressing, bathing, and eating is of utmost importance for seniors. Unfortunately, as we age, some of these activities of daily living (ADLs) become harder to do without assistance or are forgotten. However, there are ways to remind your loved ones to complete certain ADLs and also to see where they may need some help.
Caregiver Apps

: There are several smartphone apps, li

ke Unfrazzle, that will help caregivers keep track of everything from journaling how your loved

one is feeling to assigning to-do lists to individuals and connecting with family members for shared responsibilities.

Cheat Sheets

- Sokol says at Able Palms they pass out ADL cheat sheets to help residents remember to complete certain tasks each day or to show caregivers where extra help

is needed. Similar cheat sheets can also be found online.
Fall Prevention
Falling is a common occurrence among seniors and can sometimes result in broken bones or sprains. As we age, we lose some coordination and balance. Our eyes have a harder time seeing edges, tripping hazards and other obstacles. Certain medications can cause dizziness. While some falls may be unavoidable, there are technologies available to know when one has occured and get your loved one help quickly.
Fall Detection Devices

: Small, wearable d

evices, like Lively Wearable or iStoppFalls, are available for individuals to clip on clothing o

r wear around the neck or wrist. These devices detect sudden movements and notify a Certified Response Agency of a potential fall.

Smarter Footwear

:

iShoes are introduc

ing a whole new way of detecting falls. With built-in sensors on the insoles, these shoes detect sudden or abnormal movements and even balance information providing early warning signs for a potential fall.
Medications
Ensuring that your loved one is taking their medications when needed is vital to their health and safety, but it can be easy to forget. Phone alerts are also very useful for reminding mom or dad to take their daily medications.
If your loved one is even slightly forgetful, you can set up an electronic medication management box to notify them when it is time to take their medication and only opens at certain times of the day.
There are also smartphone apps that help with medication management like Pillboxie. Pillboxie reminds you when it's time to take your pills. You can even tell the app the color and type of medication you are taking and the app updates to look the same helping to eliminate confusion over which pill to take.
Alzheimer's and Wandering
Alzheimer's can add another level of difficulty when your loved one is trying to age in place, however, those with the disease are more comfortable in their own surroundings. Wandering is a big concern for families of seniors with Alzheimer's or dementia, but there are things to ease your worry.
Monitors

- Sokol says monitors can be beneficial from pediatrics to geriatrics. These monitors allow you to hear your loved one in another room while maintaining their privacy.

Tracking mechanisms

- If your loved one has a tendency to roam away from home, tracking mechanisms can be a helpful tool to use. You can even find stylish ones that look like bracelets or pins. "Some of them are really cute," Sokol says.
Whether you're just starting this journey with your parent, or you're looking to better their quality of life at home, there are tools and resources that will help make life at home easier.