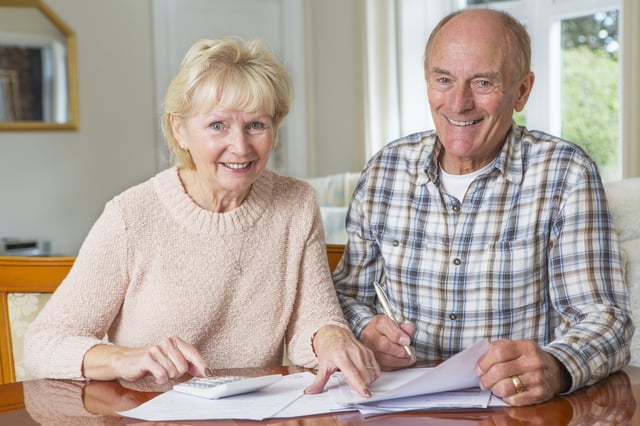 You love your family home. You have so many great memories celebrating birthdays, anniversaries, graduations, weddings and more. It seems like all the best times of life are wrapped up in this home.
At a certain point, having a home to care for may become too much for your mom and dad to manage on their own. Are expenses increasing from hiring in-home care personnel or caregivers? This is a good time for families to begin considering moving their parents to a senior living community.
Wendy's mother and her stepfather moved into a senior living community. She recalls, "My stepfather was so funny, he was breaking senior living down financially," said Wendy. "He said it's really not bad if you figure in three meals a day, all your electricity, all your phone bills, cable TV. He realized it was really not costing that much more than keeping their own place. Especially if they had to begin hiring someone at their home to come in and maintain the lawn and pool."
When the Cost of an In-Home Caregiver Becomes Too Much
At a certain point in your loved one's journey, the investment of time and money to stay at home may become overwhelming. If home care means bringing in hired help a couple days a week to assist with cooking and cleaning, that may be manageable. But, if mom or dad requires around the clock assistance, these costs will significantly add to monthly living expenses in addition to mortgage and utilities bills.
It's important to be honest with yourself and your family to ensure that your loved one's needs are being met and that they are safe from potential accidents, like falling or forgetting to take important medications.
"I would check with my mom to see if she felt safe living in her own house," said Wendy.
Peace of Mind for the Family
"When you do move your loved one into a senior community, even as much as you miss them, it's a huge relief," said Garry, whose wife Marcia is a Villa at Terracina Grand resident in Naples, Florida. "Even when you have caregivers, it's still 100% on you," he noted. "Sometimes caregivers don't show up and they don't love your loved one the way you do."
A senior living community can offer peace of mind for both seniors and their families because they have the help they need when they need it. "When it comes to taking care of my wife, the hard part is letting that go and realizing that there are paid professionals in these communities that can actually do this," said Garry. "They do it for a living and really care about the people that are here."
Key Takeaways
Living at a community, your loved ones may be able to:
Reduce or eliminate the cost of car ownership, gas, and insurance
Enjoy a low- or no-cost health club membership or in-house fitness programming
Take advantage of lower, group pricing for theater, museum, concert, and sports tickets
Participate in on-site entertainment, educational, and social activities free of charge
To help you determine the likely costs of senior living in your area, A Place for Mom has created an easy-to-use planner. Check it out and see if making the move to a senior living community might be the right step.