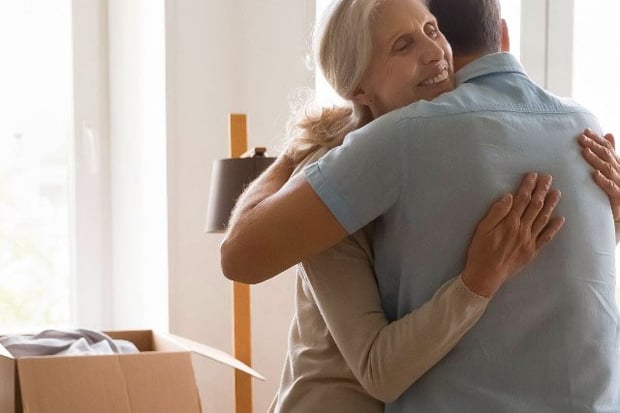 When a loved one moves into a senior living community, it often means helping them make decisions about what belongings they should keep and what items they should let go of as they begin this new life chapter. The process of downsizing can help make the next phase in the senior's life more comfortable and convenient, but it can also be an emotional time.
For many individuals, belongings carry many associations and memories, and so downsizing must be approached with sensitivity and respect. Although the process of downsizing might seem intimidating at first, a helpful caregiver can help make the process easier.
When all is said and done, many seniors get a new perspective after completing their downsizing. They feel a greater sense of freedom, lightness, and peace of mind when every item they own has a purpose, function, or special meaning. Thus, each item selected to keep will (in the words of downsizing expert, Marie Kondo), "spark joy" in their day-to-day lives. Any items that are merely filling space can be identified and donated to someone who will be able to enjoy them at their fullest potential.
Getting started often seems like the hardest part of downsizing, but with the right tips, it can go really quite well and ensure that the big day of the move goes smoothly.
Let's take a closer look at how to make senior downsizing simple:
1. Start Downsizing as Early as Possible
As with any move throughout life, it's easy to procrastinate and think there's plenty of time to take care of it. Although there might be resistance to getting started, it's easier to begin the process early than it is to rush when time becomes crunched. Doing a little bit every weekend, for just an hour or two, is a terrific way to turn a big job into several smaller ones that aren't too tiring to tackle.
2. Identify the Most Important Things
Important things come in two categories: the sentimental and the practical. Check with the senior living community where your loved one will be moving to understand which necessities, such as furniture or toiletries, are provided. Clothes, shoes, medication, assistive items, important documents, and photos should be identified early in the downsizing process. You should avoid bringing large furniture, multiples of the same items, rugs, or other tripping hazards.
3. Organize and Prioritize Items
Just as before, you can help your loved one by going through items and deciding what could be donated and what needs to be thrown out. Unused clothes, large or unsuitable furniture, and "extras" like unwanted stationery items can all be donated and of use to others.
4. Look for Purpose in Kept Items
When unwanted items are gone, it's time to take a closer look at what remains. Does every item "spark joy" that will be moved to the new home? There should be a purpose to everything. It is not enough to bring something because it might be useful someday, because it was expensive at the time, and so on. This can lead to some difficult choices, but ultimately it will help improve the senior's daily experience of being surrounded by positive things.
5. Stay Involved, but Don't Crowd
During a transition like this, the well-being of your loved one no doubt weighs heavily on your mind. Being involved in the process—but allowing the senior to lead—will help you do what you can to make this time of change easier for both your loved one and yourself. Whenever possible, the final decision should come from the senior, so they don't feel pushed into anything.