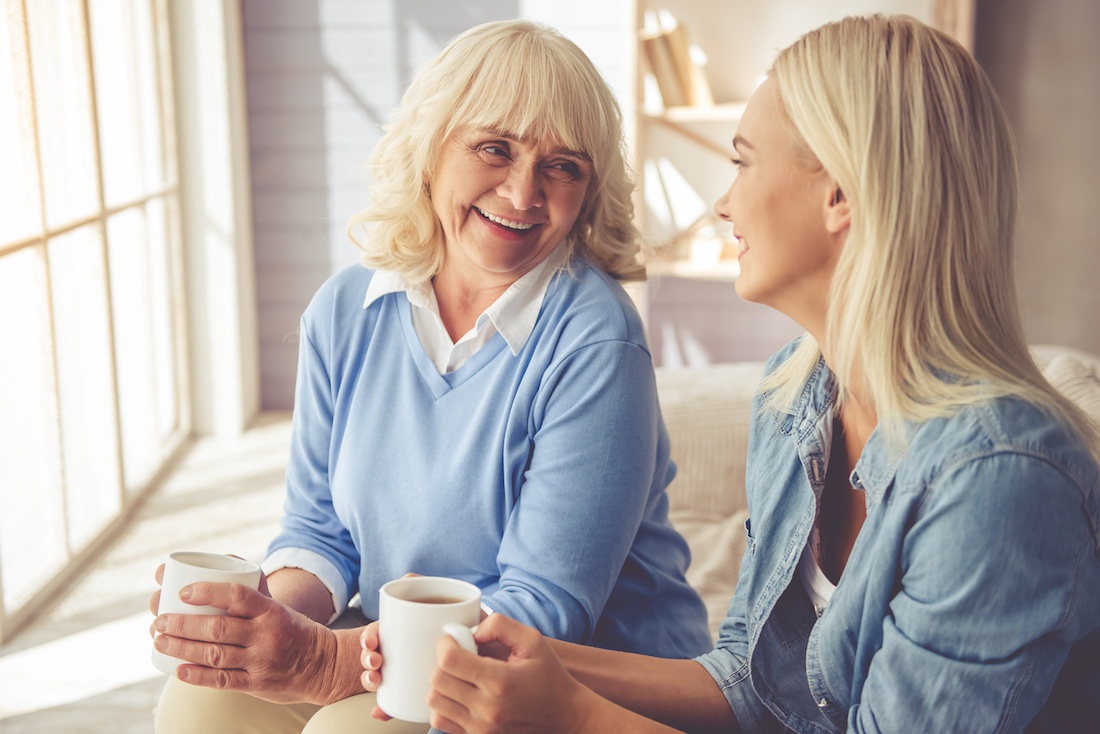 You would think that the longer we live, the easier life would get. Unfortunately, as we age, we are faced with the fact that we can't do everything we once could. As caregivers, we want to help our aging loved ones manage these limitations, but it can be difficult not to overstep boundaries. It is important to help them recognize where they may need support so that accidents don't happen, but there are ways to help them navigate their limits are as they age.
Keep Open Communication
As your loved one ages, there are a variety of topics that will likely be discussed. Like any relationship, the key to success is maintaining open communication.
For example, talking to your loved one about driving concerns is a difficult conversation to broach. "When your parent can no longer drive, they feel like they have lost their independence," says Leah, Director of Community Outreach at The Peaks, A Senior Living Community in Flagstaff, Arizona.
Leah suggests talking with your loved ones early about an agreed upon age or circumstantial conditions that would lead your loved one to stop driving. Other difficult topics to discuss include estate planning, a living will, power of attorney, and long-term care.
"I highly recommend early conversations," Leah says. "It helps decrease stress. Be thinking about the future."
Provide Extra Assistance When Needed
Wake up. Bathe. Get dressed. Make breakfast. Read the paper. Go for a walk. Perhaps your loved one currently performs daily tasks seamlessly, or maybe, they are starting to show some signs that they could use with activities of daily living.
When Leah's Dad needed extra help, she hired a caregiver to stop by his home once a week. The caregiver prepared food for the week, labeling them by day so he knew when to eat certain things. They also helped with specific errands, cleaned his house, and simply kept him company.
Safe Guard for Fall Prevention
As older adults age, the likelihood of being injured from a fall increases. Unfortunately, you can't protect them from everything, although there are some things you can do to help keep them safe and secure in their home.
Leah recommends making sure the floors are clear of anything that could cause a fall and replacing any worn rugs that are curled at the edges. You can also add handrails or grab bars to bathrooms and along the stairs.