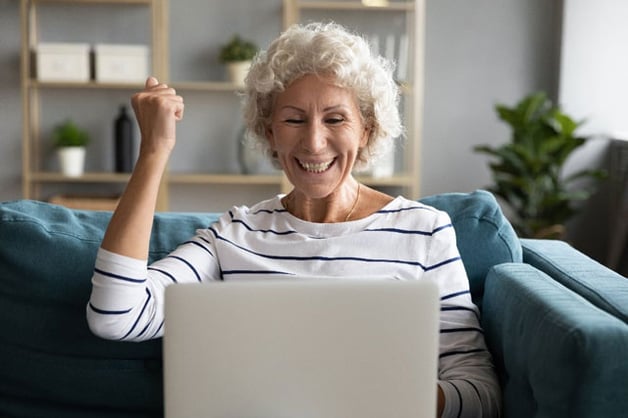 Everybody likes to get a great deal! Saving money on everyday things is good for your budget, and sometimes getting a discount means you can afford to splurge. Once you reach a certain age, it gets even better because you can take advantage of special senior discounts and deals.
What Age Do You Have To Be?
Well, that depends on who is offering the discount, but in some cases, "senior" advantages start as young as age 50. When you join AARP or the Association of Mature American Citizens your membership entitles you to a slew of benefits, among them exclusive discounts and special offers. These organizations also teach you other ways to save or stretch your dollars in all aspects of life.
For many senior discounts, you must be at least 62 or 65. Note that you might actually be asked to show proof of age. The grocery store cashier can see that you're old enough to buy that bottle of wine, but it's impossible to tell your exact age without asking. So keep your ID handy, just in case.
Seniors Can Save on Virtually Everything
Businesses of all types want your business! By offering discounts, they can entice you to buy more or introduce you to their brand and products (or their vacation venue) for the first time. Senior discounts are prevalent because older adults are highly sought-after customers. Baby boomers represent a little more than 21% of the US adult population, and retired or not, today's seniors are healthier and more active than ever before.

It's not all commercial. Some businesses offer senior discounts as a way of honoring the contributions seniors have made to society and giving them a break in their retirement years. In addition to age-specific deals, seniors can take advantage of savings that come from credit card rewards and loyalty programs.
Best Senior Discounts and Deals
What's "best" depends on what you buy, where you like to shop and the activities you love most. Happily, there is no shortage of online resources to uncover deals that will bring a smile to your face and your wallet. Here are just a smattering of examples of popular senior offerings. Note that many of these have limitations such as minimum age, or a specific day of the week.
Leisure activities
The National Parks Service sells a special senior lifetime pass for $80 (or an annual pass for $20) for individuals 62 years or older. Following the instructions on how to verify your age and you can

purchase the pass online!

AMC Theatres

,

Cinemark Theatres

, and

Regal Cinemas

all offer discounted tickets (and if you're an AARP member, Regal will give you $3 off a popcorn/soda combo)
Restaurants
Whatever your favorite fast food or chain eatery, you will probably find a senior discount
Krispy Kreme

and

Ben & Jerry's

will give you 10% off. The age requirement varies from location to location, but you can typically receive a discount from Krispy Kreme by presenting your ID to the cashier if you are over 50 years old and over 60 years old at Ben & Jerry's
Several

meal delivery services

also offer discounts for seniors
Retail
On the first Tuesday of every month,

Walgreens offers a 20% off discount

to people over the age of 55 both online and in stores. To qualify, you must present proof of age at checkout as well as create a myWalgreens account if you wish to shop online.

Michael's

and

JOANN

both offer discounts for senior crafters. Often these discounts are advertised in the newspaper or online however it never hurts to ask a cashier at check-out if there are any additional discounts to be made aware of
Low-income seniors can save 50% on Amazon Prime membership
Travel
American Airlines offers a variety of discounts

for people 65 years or older. Discounts can be redeemed by entering your birthday in the "promo code" section at checkout. Discount amounts are subject to change however you can receive up to 50 dollars off your base fare
AARP members save on

British Airways

AARP members save on a whole host of rail and cruise vacations
Hotels
If you are 60+ or an AARP member, Comfort Inn and

Comfort Suites

offer discounts of 10%-30%
At

Marriott,

you can get the senior room rate if you're 62 or older by providing valid proof of identification
Wyndham Hotels offer 10% off to AARP members, 20% off to AMAC members
Transportation
Most car rental agencies offer discounts, but Avis, Budget Rent-a-Car, and Payless require

AARP membership

If you're an AARP member, Valvoline will give you 15% off on oil changes
Groceries
Fred Meyer

offers 10% off to those 55+ on the first Tuesday of each month
Piggly-Wiggly discounts vary by location
Cell phone service
Insurance
Of course, these are but a few discounts when considering all the businesses that are out there. This list of senior discounts for 2022 includes businesses that offer universal savings via rewards, etc. as well as specific senior discounts and deals to look for.
Shopping somewhere where you are unsure if a senior discount is offered? Don't be afraid to ask! Not every business advertises senior discounts, so it can pay to ask. Who knows? If you don't ask, you could miss out on a great deal.