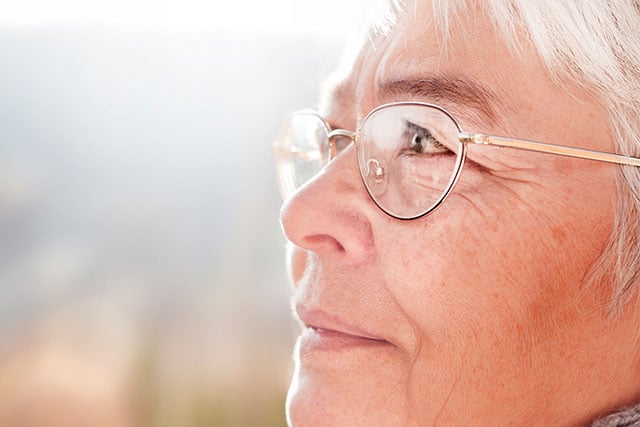 Started earlier this year by Shawn, the spiritual director at The Commons on Marice, our "This is My Life" program is an opportunity to highlight a resident's life as a way of everyone getting to know each other better.
How "This is My Life" Works
Once a resident, or their family, expresses interest in telling their life story, Shawn and The Commons on Marice staff work with them to put together a presentation. Each presentation is as unique as the life it features. Often family, friends, and the larger community get involved, contributing memories, photo albums, and other memorabilia that illustrate the resident's life story. One resident shared her poems, another some of his woodworking projects, and a couple shared pieces from their lifelong pottery collection.
Still, it can take a little encouragement to share a life story. As Shawn notes, "People are kind of shy about sharing. They don't want to toot their horn, or they may think 'Oh, my life hasn't been anything special.'" But the stories that have been shared so far at The Commons on Marice have proven that everyone's life is special.
Mary's Story
One resident, we'll call her "Mary," led a life of service to her larger community. She was instrumental in helping several immigrant families get settled in their new communities. She helped them learn English, which helped them find work, and consequently helped their whole families successfully transition to their new lives. Several of those families traveled from out of state to celebrate with Mary on her "This is My Life" day. And it moved everyone who attended, including family, friends, and staff.
Shawn remembers clearly, "Her story was so powerful, you could feel it in the room. You could feel their love and their desire to honor Mary because of what she had done. The love was just tangible and you couldn't help but sit and cry because it was so profound."
Bringing Community Together
Mary's story illustrates just how special each and every life is and how it can impact so many others. Knowing each other's stories is one way of building and strengthening community, a key to healthy aging. That's one reason Shawn and other spiritual directors encourage residents to share their life stories. Families can also encourage their loved ones to share their stories as a way of bringing the whole family closer together.
The "This is My Life" program is now offered at many of the senior living communities that are managed by The Goodman Group. While The Commons on Marice is just getting started, some of the other communities have waiting lists for residents who want to share their life stories. It's one of many programs we offer to keep our residents engaged in the community and truly "getting to know all about you."