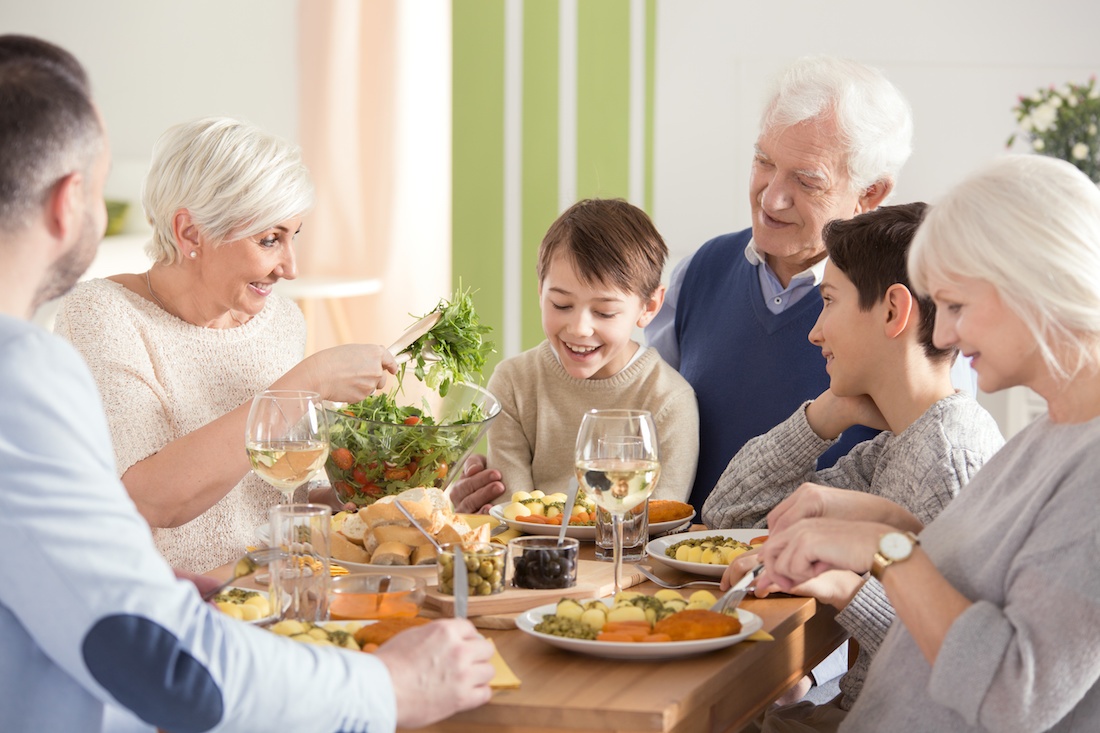 The holidays are a wonderful time for gathering with the family and celebrating the season. When visiting with your aging loved ones, you may notice some of the early indicators that they are ready for the additional support found in a senior living community. Recognizing these signs sooner, rather than later, can help you avoid making hasty living decisions due to unexpected emergencies.
Pay Attention to the Signs
Often times, family members miss the subtle signals that someone they love may benefit from the support of a senior living community. The signs are not always obvious, making them easier to miss. Look for more minute changes like their home not being as tidy as it once was, or expired food in the fridge.
"My dad was showing some of the signs," says Leah, Director of Community Outreach at The Peaks, a senior living community in Flagstaff, Arizona. "When you have a family and you're trying to take care of yourself and work, you don't put it all together in a big picture. I would make excuses like 'Oh, it's because you're older.'"
Here are some of the early indicators to look for.
1. A Difference in Self-Care
The activities of daily living (ADLs) that we take for granted in our younger years may prove to be more difficult as we age. For example, your loved one may have a harder time getting dressed in the mornings and begin to wear different clothing that is easier to put on. Or you may notice that their hair is not as put together as it typically is.
2. Medication Mismanagement
How many medications are prescribed per day and when should you take them? What medications need to be taken with food? Managing prescribed medications that all have different, but specific requirements is a lot to keep track of.
If your loved one is having trouble keeping their medications straight, it may cause more serious side effects or health issues. Fluctuations in blood pressure, frequent visits to the emergency room or receiving refill notifications while still having days or weeks worth of pills can indicate that your loved one is forgetting to take prescribed medications or taking them incorrectly.
"My dad needed refills on some medication way before it was time and then with others, there was medication in bottles that should have been empty," Leah says.
3. How They Handle Finances
Remembering to pay the bills on time and maintaining a budget can be challenging at any age. However, if you notice differences in spending habits, or missed bills, it may indicate that your loved one needs assistance.
Leah says she became concerned when her father suddenly subscribed to a large number of magazines.
4. Change in Driving Abilities
Are you noticing changes in your parent's driving abilities? Maybe they are missing social
obligations because they no longer feel safe driving by themselves? Depending on what you are noticing, there are different ways to accommodate your loved one's changing needs. Because driving is an important part of an individual's independence, you may want to avoid immediately taking away the keys. Your loved one may simply need an eye exam and an updated prescription. Or if you are more concerned, you could suggest that they take a driving test again to ensure their abilities on the road will keep them safe.
One of the great benefits of living in a senior living community is the transportation services offered. Even if your loved one can't drive, they are still able to keep their independence and commute around the area.
Begin the Conversation Early
If you are noticing some of these subtle signs, we recommend starting a conversation with your loved one about transitioning to senior living.
"Waiting too long to have the conversation is probably the worst mistake you can make," says Wendy Wells, daughter of a senior living resident at Terracina Grand in Naples Florida. "Have it early when they can still tell you what they want and when they can pick the community."
The Support and Enjoyment of a Senior Living Community
Leah says a senior living community can actually increase a resident's autonomy and their independence by taking those simple responsibilities away from them so they can focus on the things they enjoy.
"It allows him to focus on the things that he can and not worry about the things that he can't," Leah says about her dad.