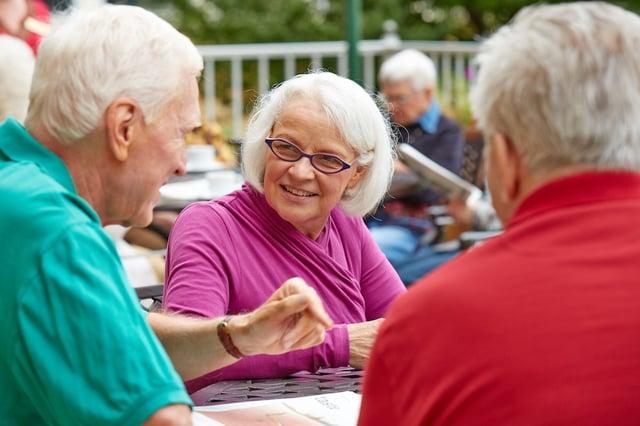 Meal planning, house maintenance, cleaning, laundry, shopping: daily chores can really start to add up. And for an aging parent or other loved one, the time may come when it all becomes too much. At the same time, it's comforting to know there is another way. A way to live more comfortably. It may be time to consider the move to a senior health care community where all of these daily needs, as well as daily personal care needs, are thoughtfully taken care of.
Finding the right care center for your loved one may be easier and far less stressful than you think. These days, there is a wealth of information and resources to help find the ideal community. Here are some helpful tips to get you started.
Finding the Right Community
The Internet is a good place to start. In your browser, search for "senior health care center" and your target zip code. Review the communities' websites and choose three that seem like they fit your needs. Then phone or email each one to set up a time to tour the community and talk with both staff and residents.
Reserve 90 minutes to two hours to get a good understanding of the services provided and a feel for the community.
Some things to do on your visit include:
Assess the overall attractiveness, upkeep, and cleanliness of the community, including both indoor and outdoor spaces.
Ask to see a model apartment, as well as one that's ready to move into, if available.
Observe how the staff interacts with the residents and the overall sense of well-being the residents display.
Talk to residents and ask them about their experiences and impressions of the community.
Consider having a meal in the dining area (a great time to chat with residents).
Ask any and all questions you have about services and amenities.
People often find just what they're looking for at this stage. If not, most areas offer many options, so another online search will offer additional possibilities. Other resources that may help with your search include friends who've been through the process themselves, local senior centers, your place of worship, or your family doctor.
Taking the time to find the right community for your loved one will give you peace of mind in knowing that they are safe, taken care of, and living life to its fullest.