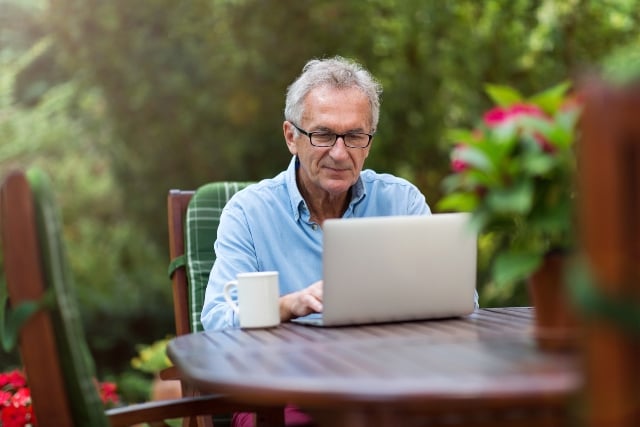 Meal planning, house maintenance, cleaning, laundry, shopping: these day-to-day activities often start to add up, especially if you're in a period of life where you'd rather spend your time with the people and doing activities that you love. If you have reached this point, you are likely starting to wonder whether moving to a senior living community is the right next step.
Senior living communities offer a way to live more comfortably and have more control over how you spend your time and energy. Fortunately, finding the right community for you or your loved one may be easier and far less stressful than you think. Asking the right questions will unlock a wealth of information and resources available to you. Here are some helpful questions to get you started.
Questions TO CONSIDER Along Your Senior Living Research Journey
How do I locate communities? Many individuals start their search for the right community online. In your browser, search for "senior living community" and your target zip code. Review the communities' websites and choose three that would best fit your needs. Other resources that may help with your search include friends who've been through the decision process themselves, local senior centers, your place of worship, or your family doctor.
May I schedule a tour? Once you have identified communities of interest, call or email each one and ask to set up a time to tour the community and talk with both team members and residents. Many of the senior living communities managed by The Goodman Group offer

a range of online and onsite touring options

to give you a personalized experience.
Is the location convenient? Consider whether the location is suitable for maintaining your ideal lifestyle and proximity to family members.
Can I see myself living here? Assess the overall attractiveness, upkeep, and cleanliness of the community, including both indoor and outdoor spaces.
May I see an apartment? By asking to see a model apartment, or one that's ready to move into, if available, you can visualize how you might decorate or if you would need to downsize.
What is the ratio of team members to residents? Many senior living communities, such as those managed by The Goodman Group, make sure that there are always enough team members to serve the needs of the residents. You may also observe how the team interacts with the residents and what the culture and atmosphere feel like.
May I talk to a few of the residents? Talk to residents and ask them about their experiences and impressions of the community. You might ask, "What do you do for fun?" or "How can I become involved and make friends?"
What kind of food do you serve? How do you accommodate special diets? You may even

consider having a meal in the dining area

to try the food and visit with current residents to discover what they enjoy about living in the community.
What fun and fitness-related activities are available? From participating in regular

fitness programs

like

yoga

to artistic pursuits like learning a

musical instrument

or painting, you'll want to get a feel for the many ways you can develop your hobbies and share them with others.
What services and amenities do you provide? At senior living communities managed by The Goodman Group,

each type of senior living and care community offers different services for various needs

. Thus, if you are looking for a higher level of care, you might also consider the move to an assisted living community where all of these daily needs, as well as daily personal care needs, are thoughtfully taken care of by professional team members.
The Most Important Question
Once you have the answers to all of your questions, take some time to consider what you liked about each community you visited. Be sure to check in with yourself on how you felt -- what you saw, who you met, and how the place made you feel. Then, ask yourself the most important question of all:
Will this community help me to continue living a full, healthy, and happy life?
Taking the time to find the right community will give you peace of mind in knowing that you or your loved one will be safe, taken care of, and living life to its fullest. Before you know it, you'll be ready to plan your move and begin this exciting new chapter.